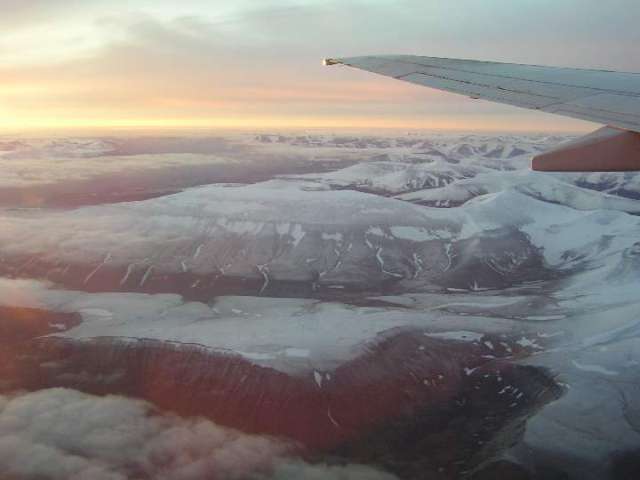 Svalbard
Unsere Tour nach Spitzbergen/Svalbard:
03.09.2006 - 08.09.2006
Day 1 - Sunday afternoon:
We had a "bad-luck-start" -we were delayed 2h just at our first flight from Munich to Kopenhagen so our connecting flights were gone.
But we were "blessed-in-disguise" we got vouchers to stay a night at radisson hotel in Kopenhagen and have a good dinner at that day.

Day 2 - Monday morning:
We departed from Kopenhagen at around 6am to Oslo, from there to Tromso and finally we arrived at Longyearbyen at around 12:30pm. Our first Impressions were the beautyful landscape but we also noticed that not much of the sourroundings were white - we thought we will see much more snow and ice.
We used the bus to get to the guesthouse to get rid of our luggage and have a talk about trips to book for Tuesday.
We also asked if its necessary to book the trips for the other days too because of any limitations to seats or such things.
The booking system in Longyearbyen is really good -never saw this before, every acommodation can do bookings and see the actual occupied seats.
As we arrived late this day we went just hiking around longyearbyen this day.
We had the luck of observing a polarfox just 2 hours after arriving at Longyearbyen.
At the evening we planned our trips of the next three days.

Day 3 - Tuesday:
At Tuesday we do the Boattrip to Pyramiden and to the glacier - very impressive, we were fully satisfied beside that the birdrocks are empty at this time in the season - but we saw some birds on sea.
Again we were in luck: a photographer was on boat to take pictures for a brochure so we had more time to do ours and the tour was around 11 Hours instead of 9-10.

Day 4 - Wednesday:
At Wednesday we planned two tours: weve done a second boattour but with a small and fast boat to the birdrocks and hiorthamn.
It was also an enjoyable and funny trip beside that again not too many birds at this time of year.
The trip was also very "refreshing" ;-) because of the quite fast speed of the boat - it really paid off to slip into the warm special suits which were provided from the organizer.
Just a half hour after the boatsafari we had done the Mine 7 trip.
Again we were in luck because of the end of the session we were the only two guys on these tour (summerseason is ending this time).
So the guide had the change to took us with a special vehicle directly to the machine which does the mining
I will never forget that day.

Day 5 - Thursday:
At Thursday we first do the Glacier walk to the Longyearbyen Glacier with a nice girl which will study pedagogics after this season.
Again we were in luck - we were again only us and the guide
The first hour was really heavy work (the only thing on which we are well trained are our fingers because of the Computerkeyboard)
After that tour we have recreationtime around 3h
at the evening we had done the kajaktour to hiorthamm from 17:00 - 22:30 which was again very nice.

Day 6 - veeeery early in the morning:

At Friday we had to take the bus at 2:30am to leave at 4:40am uh is that early...
and we arrived around 14:00 at home.
It was a great experience also were glad to be back at home sweet home
- the first thing that I have noticed as we got home was the amount of green - woods - bushes etc.
there were no ones at svalbard...

So all in all we were really impressed of the nature - the friendly and quiet people
(which is not negative - in Germany we have to many people which can talk hours to say nothing relevant)
and the quietness of this island. It was a good time to do the trips (not to much people) but therefore we missed the main season of the birds.
The trips were fitted to our small timeframe and we would do them again.
So for Ruperts suggestions I can say that the trip to pyramiden and glacier was very good.
The trip to mine 7 (instead of mine 3) I think is the better choice because so you see more than a museum.
Also if you do other trips (e.g. hiorthamn) you will see and hear enough of the old miners days
-the whole island is full of old miners towns and their history.
What we wanted to do when we had enough time:
a real 3 or 5 day trip to the shores of svalbard - its a shame this trips are so expensive
maybe this tours sometimes can be done on a more private and cheaper basis?!
The other thing we never had time of: we never were on a "typical" restaurant (beside the very good breakfast in guesthouse) to eat some standard norwegian food as we always got snacks on our tours and we had every day a full program. We also had brought our own food for the evenings.

I hope that this nature and the glaciers will last again thousands of years without being destroyed by the "ultimate being" on this planet.


Greetings to all svalbardians, to our innkeeper at guesthouse and to our guides which were really kindly.
To: (I think) Karin from the first Day on the Langoysund, to "G..E" from the boatsafari to Hiorthamn, to the one who was formerly miner and now guides through the mine 7, to the young lady which give us a race to the top of the plateu behind nyen and walked with us back over the glacier, and to Howard which give us our first lessons in kayaking.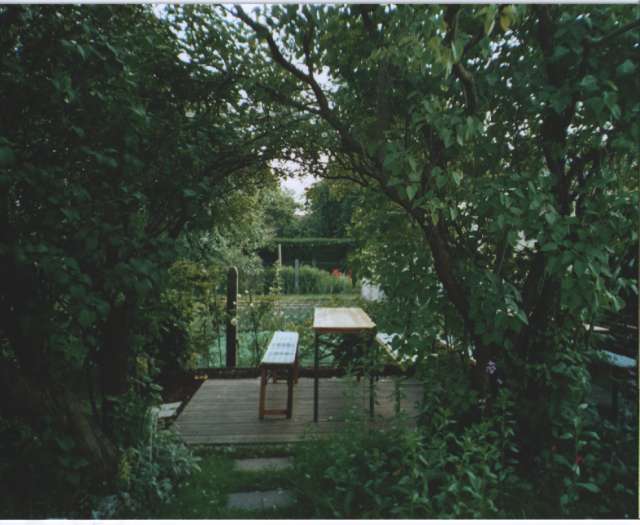 Home sweet home